SacAnime: Pick up your badges early on Thursday and stay for a screening of Vic Mignogna's Star Trek Continues Webisode.
SACANIME
is being held on
Friday

,

Saturday

and

Sunday January 3rd - 5th, 2014

at the Sacramento Convention Center and Sheraton Grand Hotel.
For more information, check out our website at:
http://www.sacanime.com
PICK UP YOUR BADGES EARLY
AND STAY FOR OUR DAY 0 EVENT!
Vic Mignogna will be hosting a screening of his web
series "Star Trek Continues".
Thursday Night 6pm - 8pm
SACANIME HAS GONE MOBILE!
DOWNLOAD THE GUIDEBOOK APP TO KEEP UP TO DATE
ON LAST MINUTE SCHEDULE CHANGES.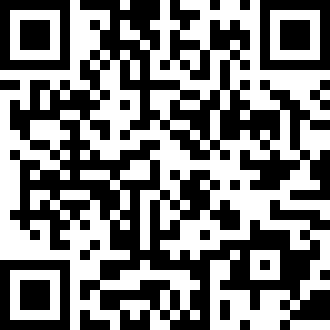 Use the QR Code above or click on this link to download the Guidebook App.
If you already have Guidebook, search for SacAnime Winter 2014
BECOME A VIP

Book a room at the Sheraton or Hyatt for the show and upgrade your WEEKEND BADGE to VIP. Get Cool Swag. Gain early entry into all Premiere Events including the VIP Only Autograph Session.

More Info

PRE-REGISTER

Attend All Three Days of SacAnime for only $35. Pre-Registration ends Dec. 15th.

More Info

HUGE EXHIBITOR ROOM

SACANIME'S Exhibitor Room is Bigger and Better than ever! Our List of Vendors will be posted soon.

ARTIST ALLEY

SACANIME'S Artist Alley features over 100 tables filled with great artistic endeavors.

SWAP MEET

Got some old anime stuff you don't want anymore? Maybe you're just looking for a killer deal on some gently used anime goods? Either way, come check out the SacAnime Swap Meet, where one otaku's trash is another one's treasure!

COSPLAY MASQUERADE

The SacAnime Masquerade and Cosplay Parade, open to competitors of all ages and skill levels, is one of the most popular events of the weekend!

More Info

HALL COSPLAY

For those of you who want to dress up in costume, but don't feel ready for the pressure of full-on competition, we welcome you to hall cosplay! Any costume is eligible for hall cosplay, you don't even need to make it yourself!

COSPLAY
GATHERINGS

SACANIME'S Cosplay Gatherings offers the opportunity for cosplayers of specific anime, video games, etc. to meet and take photos. If you want to plan or attend a gathering, check out our forums for

more info.

CAFE HOSHI

SacAnime's Own Maid and Butler Cafe Experience. Our talented and friendly staff will keep you laughing, and delight you with snacks, games, dancing, prizes, and more. It's the perfect place for a mid-convention break!

More Info

STARLIGHT BALL

This Summer, SacAnime will be expanding the Starlight Ball. This special dance event featuring elegant music and ballroom dancing for all ages happens

Saturday

night at

9:00pm

in the Cafe Hoshi room. Formal or Semi-Formal attire is required, and there is a small admission fee to cover refreshments.

More Info

LOLITA
MORNING TEA

The Lolita Morning Tea is a special meet-up for Lolitas and Dandies of every variety to play games, win prizes, and enjoy tea and snacks. Properly themed attire is required.

More Info

LIVE MUSIC

SACANIME'S Premiere Music Event will be held

Friday

and

Saturday

nights. Musical guests to be announced.

LATE NIGHT ELECTRONIC DANCE

SacAnime's own dance 'til you drop event starts around

10pm on Friday

and

Saturday

nights in the Main Events room.

KARAOKE ROOM

SACANIME'S Karaoke room is expanding, taking up one third of the Sheraton's Ballroom. Karaoke comes to SacAnime courtesy of Karaoke Kaizokudan! We'll be having open mic and a contest.

More Info

CONSOLE
GAME ROOM

SACANIME'S Console Game Room will feature a variety of tournaments throughout the weekend as well as freeplay.

COLLECTIBLE
CARD GAMES

Yugioh is just one of the card game tournaments that will be held at SACANIME. Entry for tournaments is free with registration to the show.

AMATEUR ART CONTEST

Submit your original artwork plus a photocopy to the SACANIME Art Tables in Artist Alley by

Saturday January 4th at 12pm

. Winners will be announced by

4pm

. Check our website for complete list of rules.

More Info

DIGITAL ART CONTEST

Submit your computer created artwork by

Saturday November 30th

. Winners will be announced before the show. All entries will be displayed at the SACANIME Art Tables in Artist Alley.

More Info

MANGA CONTEST

SacAnime will continue the Manga Contest for our Summer 2014 show.

More Info

AMV CONTEST

The SacAnime AMV Contest will take place

Saturday

night in Main Events. Come laugh, cry, or "awwww" at the great entries from our talented contestants, then fill out your ballot to vote for the winners!

More Info

ANIME VIEWING ROOM

Come check out SACANIME's Anime Viewing Room, located on the 2nd Floor of the Sheraton.

DIRECTIONS

SACANIME is located at the Sacramento Convention Center and Sheraton Grand Hotel, which are in the heart of Downtown Sacramento. Easily accessible by bus, lightrail or Amtrak.

Directions

PARKING

Parking in Downtown Sacramento isn't as hard or expensive as it seems. The Memorial Parking Garage is located at the corner of 14th and H Streets. The all day weekend rate

Friday

-

Sunday

is $8 per day and is only two blocks away from the Sacramento Convention Center. Street parking

on Sunday

is free.




STEVE BLUM



With literally hundreds of V/O credits to his name, Steve Blum is best known as the voice of "Spike Spiegel" from Cowboy Bebop, "Wolverine" from several incarnations of X-Men (animated movies, games, the Wolverine and the X-Men TV Series, The Super Hero Squad Show, X-Men Anime and more), "Orochimaru," "Zabuza," and others from Naruto, "Green Goblin" from the Spectacular Spiderman series, "Heatblast," "Vilgax" and "Ghostfreak" from Ben 10, "Grayson Hunt" (Bulletstorm) "Grunt" (Mass Effect 2 and 3), "Tank Dempsey" (Call of Duty), "Killer Croc" from Arkham Asylum, "Oghren" (DragonAge),"Vincent Valentine" (Final Fantasy VII), "Leeron" (Guren Lagann), "Jamie" from Megas XLR, "Storm Troopers" and many others in most of the Star Wars games, "Boogoo,""Sparky" and others from Disney's Anime - Stitch, The voice of 7-11, dozens of Digimon and a gigantic list of other characters from Anime, Video Games, TV and Film. In 2012, Steve was inducted into the Guinness Book of World records as Most Prolific Voice Actor in Video Games - appearing in almost 300 games! Currently you can catch him on the new super-charged CGI series Transformers: Prime, playing the sometimes delusional but always deadly Decepticon "Starscream" and as Heatwave on the brand new kid-friendly, Transformers: Rescue Bots! And most recently guest starring on Ultimate Spider Man, the Regular Show and as the terrifying anti-bender "Amon" on the new hit series Avatar: The Legend of Korra!

And after 4 years off the air, thanks to tremendous fan support, Steve once again takes the helm of the great star cruiser Absolution, reprising his role as "TOM" the robotic host of Cartoon Network's Toonami on Adult Swim.

On Twitter! @blumspew

www.steveblumvoices.com




VIC MIGNOGNA



Vic has been acting for stage and screen since he was 8 years old. But he started his career in anime a little over ten years ago as Vega in Streetfighter II. Since then Vic has been in more than two hundred shows and video games, known for such roles as Edward Elric in Fullmetal Alchemist, Tamaki Suou in Ouran High School Host Club, Zero in Vampire Knight, Yoshimori in Adult Swim's Kekkaishi, Death Scythe in Soul Eater, Fai in Tsubasa Chronicle, Dark in DN Angel, Kurz in Full Metal Panic, Broly in Dragonball Z, Kougaijji in Saiyuki, Ikkaku in Bleach, Yukito in Air, Takanaga in Wallflower, Tatsu in Peacemaker, Luciano in Code Geass, Virgil Walsh in Trinity Blood, Hikaru in Macross and many more. Currently Vic recently played Keldeo in the new Pokemon movie, as well as roles G4's Wolverine and Iron Man series, and the original Mass Effect movie. Vic is currently playing roles in Tiger & Bunny, Digimon, Nura, Lagrange and several others. Vic has also voiced roles in a large number of video games including Soul Calibur, Disgaea, Dynasty Warriors, Persona III, Sonic Colours, DBZ, Bleach, FMA and more. But even longer than his voice acting, Vic has been a professional music composer / singer / producer who has written and produced hundreds of pieces for TV, radio and CD. He sings the themes for shows like One Piece & DBGT, and has produced several CDs of his own original music, all available on iTunes. Finally, in addition to anime and music, Vic has a degree in film and is deeply involved as an actor and director in several web series like "Nuka Break", "Starship Farragut", and is executive producing a brand new TOS based series "Star Trek Continues", where he is not only directing, but fulfilling a childhood dream of playing the iconic role of Captain Kirk. Vic works regularly writing, producing and directing video and film productions of all kinds.




STEVE DOWNES



Steve Downes is an American DJ and voice actor. He is best known for his work as the voice of Master Chief in the popular Halo video game series. He worked as a disc jockey from 1978 until present. Most recently, he works as the morning show host for 97.1 WDRV "The Drive" in Chicago, Illinois. Downes also hosts the nationally syndicated radio show, "The Classics".
Steve Downes has been in commercial voice since 1990. He has provided voices for several video games. His first experience in voice acting for video games came in 1999 when he played the role of Gunnar in the video game Septerra Core: Legacy of the Creator by Valkyrie Studios. Despite the relatively minor role, his performance caught the attention of the voice acting director and music composer of the game, Martin "Marty" O'Donnell. When Marty began working on the video game Halo: Combat Evolved at Bungie, he invited Steve to voice the game's main character, Master Chief.




JEN TAYLOR



Jennifer Lee "Jen" Taylor is an American voice actress best known for her role as Cortana in various Halo games, Zoey in Left 4 Dead and the Xbox 360 game 1 vs. 100.
Jen Taylor's first voice role was Sunny Day in Backyard Baseball. Since 1999 in Mario Golf, she has voiced Princess Peach and from 2001 Toad in various Mario games. More recently, she has voiced the role of Zoey in Left 4 Dead and Left 4 Dead 2, Cate Archer in No One Lives Forever 2 and Jessica Cannon in the episodic FPS SiN Episodes. She also plays the voice of Keira Stokes in F.E.A.R. 2: Project Origin. She also worked alongside David Scully on both Saw and Alien vs Predator 2.
Taylor also provided the voice of Cortana and Dr. Catherine Halsey in the Xbox and Xbox 360 Halo video game series. For the Legendary Edition release of Halo 3, Jen Taylor filmed The Cortana Chronicles: In Search of Fandom, in which she traveled across America meeting fans of the series. In 2002, she performed the audio version of Elizabeth Berg's novel, True to Form. She is also the voice talent for the character Chloe in the Hoyle Board and Card games series. Jen recently has taken the voice of the co-host of 1 vs 100 on Xbox Live. In 2007, Taylor worked alongside Holter Graham in the Halo: Contact Harvest audio book.
An accomplished stage actress, in 2007 she performed in starring roles in both the Book-It Repertory Theatre adaptation of The House of Mirth, and the Seattle Children's Theatre production of Afternoon of the Elves.
In 2012, she played Eliza Doolittle in a Seattle Shakespeare Company production of Pygmalion. In 2013, she played Miss Casewell in the Village Theatre production of The Mousetrap.
In 2004, she also appeared in the feature film Inheritance, her first film role, as Abbey. She appeared in one episode of Leverage as Jodie McManus in 2010. A sought-after audiobook narrator, Taylor has read "Perfected By Girls, a novel written by Alfred C. Martino, named to the list of 'Best Children's and YA Audiobooks for 2012' by Sound Commentary.




BRINA PALENCIA



Brina Palencia is not actually a boy, though she has voiced many boys and has even been mistaken for a boy in real life. She has played numerous characters (male, female, alien, and cyborg) for anime and video games. Some of her anime highlights include: The Grand Cleric in Dragon Age: Origins, Natsuki in Summer Wars, Chibitalia in Hetalia, Ciel Pahntomhive in Black Butler, Holo in Spice and Wolf, Yumi Azusa in Soul Eater, Sora in Oh Edo Rocket, Rei Ayanami in Evangelion 1.0 and 2.0, Chiaotzu and Puar in Dragon Ball Z Kai, Juliet in Romeo x Juliet, Miharu in Nabari No Ou, Tony Tony Chopper in One Piece, Tamama in Sgt. Frog, Ennis in Baccano, Mikoto in School Rumble, Georgie in Shin Chan, Eve in Black Cat, Moro and Zashikiwarashi in xxxHolic, Juvia in Fairy Tale, Clain in Fractale, Ryoko Okami in Okami-san and Her Seven Companions. In the land of gaming she can be heard as Mad Moxxi in Borderlands 1 & 2, Gerda and Paper Lad in Comic Jumper, Moogle/Dungeon Hero X in Final Fantasy Fables, the main player in Mushroom Men, Monster Tales, and The Maw, and various characters in The Walking Dead: The Game, Duke Nukem Forever, Guitar Hero III and IV, Stunt Driver 2, Ghostbusters: The Video Game, Donkey Kong Country Returns, and Street Fighter 4. She has also served as the ADR Director for Moon Phase (eps 21-26), School Rumble,Black Blood Brothers, and xxxHOLiC (the movie and eps 1-8), Assistant ADR Director for Tsubasa: Reservoir Chronicle, D Gray Man, The Tower of Druaga, and Dragon Ball Z Kai, and Music Director for Sasami: Magical Girls Club, Negima!?, My Bride is a Mermaid, Rosario + Vampire, and Dragon Ball kai. On camera she has had guest spots on the national television series The Good Guys and Chase and has worked on several independent features:

www.imdb.me/brinapalencia

. Most recently she has been producing her own musical comedy web series, The Troubadoors, which stars Brina's beloved online personality, Kagura4221973. Watch the awesome at

www.thetroubadoors.com

.




ASHLY BURCH



Ashly Burch is a writer, actor, and singer based in Los Angeles, CA. She's best known for her web series "Hey Ash, Whatcha Playin'?", created with her brother Anthony, and her work as Tiny Tina in Borderlands 2. Ashly has also been in the following stuff: Awesomenauts as Ayla, Aliens: Colonial Marines as Reid, School of Thrones as Dany and Board with Life as Michelle. She occasionally says stuff like "feminism" and "donuts" on her twitter.




ADAM MAY



Adam May is a 3D artist enthralled with making art ever since he brought home his first Jim Lee comic book. Over the years. he's worn many hats, from sculpting and designing action figures to creating box cover art for TV shows and movies. The last nine years has been spent working as a character artist in the video game industry and loving every minute of it.For seven years now he's had the privilege to work at Gearbox Software as Lead Character Artist alongside some of the coolest and most talented people in the industry. He's best known for his work creating the fun and maniacal main characters for the Borderlands games but enjoys making the creepy creatures and monsters the most.
He's always eager to meet other artists and enjoys talking about all things art and games related. He enjoys a wide variety of art styles and appreciates it in any media it comes in. He hopes to one day have the opportunity to teach art, and eventually retire to a deserted island as a wrinkly old traditional sculptor.




JEREMY SHADA



Jeremy Shada began acting at the age of seven soon after moving to Los Angeles with his family. He was inspired to act by his older brother Zack Shada, who had begun acting himself. Shada initially appeared in commercials. Later on, he began auditioning for voice acting and theatrical performances, taking the advice from a voice over agent. His first live action theatrical role was as Young Kurt Diamond in No Rules. He has since appeared in additional live action and voice acting roles, such as playing Charlie Pace in childhood flashbacks on Lost. In 2009, Jeremy Shada's agent approached him with the idea of auditioning for the role of Finn. Both recognized that Zack Shada had been the original voice of Finn in the pilot episode of Adventure Time three years before. After viewing the pilot on YouTube, Shada matched his voice with the voice of Zack Shada in auditions with Adventure Time's creator Pendleton Ward and the show's producers, earning him the Finn role. In 2012, Shada joined the cast of Nick Cannon's sketch-comedy show, Incredible Crew. In June 2012, to promote the Incredible Crew series premiere, Cartoon Network released a music rap video titled "Running Errands with My Mom" which features Shada performing and rapping the lyrics. The video has since generated over one million views.




JANET VARNEY



Janet is well-known for her wildly successful and long-running stint as co-host of TBS' "Dinner & a Movie" (1996), as well as the Mark Burnett-Steven Spielberg-produced film competition, "On the Lot" (2007). She has also starred in the sketch series, "Home Purchasing Club" (2006), with David Koechner, Diedrich Bader & Kristen Wiig, and Sean P. Hayes' sketch series for FOX, Man Stroke Woman (2008) (TV). She has guest-starred on many hit shows, including "How I Met Your Mother" (2005), "Hot in Cleveland" (2010), "Psych" (2006) and "Bones" (2005). She recurred as smart, sexy TV executive "Amy Miller" on HBO's "Entourage" (2004) and as a panelist on "Chelsea Lately" (2007). She can also be heard as the title character on Nickelodeon's wildly popular "Avatar" series, "The Legend of Korra" (2012).




DANTE BASCO



With a career spanning over two and a half decades, DANTE BASCO is a Hollywood actor who has become a cult classic and pioneering figure in Asian American cinema. He was first introduced in Steven Spielberg's fairytale movie Hook, as "Rufio", the leader of the Lost Boys. He quickly jumped to leading roles like Newline's Take the Lead, opposite Antonio Banderas, and The Debut, which became the voice of a Filipino American generation. 20th Century Fox executives were so mesmerized by the uniqueness of Dante's look and ability that they gave him a development deal for his own series and he starred in a pilot for Touchstone/ABC, The Chang Family Saves the World, written and produced by John Ridley and directed by Paris Barclay. Ever versatile, he's "Jake Long" in Disney's animated series American Dragon: Jake Long as well as "Prince Zuko" in Nickelodeon's phenomenal hit, Avatar: The Last Airbender.




CHARLES MARTINET



As a voice over actor, Charles has been the voice of the, Mario for Nintendo games, advertising, and events for over 20 years. He also does the voices of Luigi, Wario, Waluigi, Baby Luigi, Baby Mario, and others for Nintendo games. He first performed Mario at tradeshows, using a real time animation system, called M.I.R.T. (Mario in Real Time), developed by SimGraphics in Pasadena, California. The actor had contacts glued to his face that tracked his mouth, cheeks and eyebrow movements, while he guided Mario around the screen, interacting with the audience, with hidden camera and microphones. Charles has performed using MIRT at trade shows, promotional and charitable events for Nintendo and the Starlight foundation. The technology of the MIRT animation system is now completely voice driven, and works over the internet, so Charles can be at home, and Mario can show up on a TV set and be able to interact with people anywhere in the world.




BRUCE THOMAS



Known mostly for playing the UPS Guy in Legally Blonde, he also lured Jenna Fisher
away from her wandering hubby Owen Wilson in the Farrelly Brother's Hall Pass, and
played Steven Trager, the father in ABC Family's hit Kyle XY. His recent turn into the
world of animation and video games have included performing all of Master Chief's
motion capture in Halo 4, voicing Colonel Ezra Loomis in Gears of War Judgement, and
multiple DC Comics animated film roles including "Atrocitus" in Green Lantern Emerald
Knights," Desaad" in Justice League War out soon in 2014. He can next be seen in
theaters as a villain in the female action film Raze, and as a legal adversary to Greg
Kinnear in the new series "Rake" on Fox, both out mid January.




TONY OLIVER



TONY OLIVER, began his career 25 years ago as an actor on stage and camera performing in several feature films and dozens of plays. He found success as a voice over artist, lending his voice to one of the first foreign made animated features to receive wide US release ("The Sea Prince and the Fire Child"). His first foray into television was as the lead voice in the groundbreaking animated series "Robotech". Following that he turned his attention to writing but continued his voice acting career. In 1988 he joined Saban Entertainment as a story editor where he wrote and produced an award winning adaptation of "The Jungle Book" and story edited the long running Nickelodeon anime series "The Noozles". In 1992, Tony was tapped to help create a new kind of children's television show. The result was the mega hit, "The Mighty Morphin Power Rangers". Tony not only served as the development producer and head writer but also wrote the pilot, produced the network presentation, Co-Produced the series, directed the voice actors, and produced the Power Rangers live appearance at Universal Studios, which drew an estimated 50,000 people on a single day. Later in the year he co-developed and wrote the script for the international sensation "Mighty Morphin Power Ranger - Live Tour" Since leaving Saban Entertainment in 1999, Tony has continued to develop, produce, voice and direct numerous projects for TV, Video Games, and New Media. More recent projects include ".hack//GU" a multi-player online video game; "Daigunder", for ABC Family/Disney; "Gurren Lagann" a breakthrough anime series airing on the Sci Fi Channel, "Eureka Seven: Good Night, Sleep Tight, Young Lovers" which premiered on screens nationwide, "Gormiti" airing on Cartoon Network and "Martha & Friends", from Martha Stewart and 4Kids Entertainment as well as voice directing numerous video games including League of Legends. Tony's many voice acting credits include, "Hoodwinked 2", Lupin in "Lupin the 3rd", Hibiki in "Vandread", Gojyo in "Sayuki Reload", Harry in "Gun Grave", Ranmaru in "Tokko", Shinbo in "Cho-bits", Ulquiorra in "Bleach", Minato the 4th Hokage in "Naruto" and Saba in the "Mighty Morphin Power Rangers" as well as voices in video games such as "Delta Force: Black Hawk Down", "Lord of the Rings: The War of the Ring", "Dynasty Warriors", "World of Warcraft", "Everquest", "Neverwinter Knights", "Xenosaga", "Magna Carta II", "Kamen Rider: Dragon Knight", "Basara 3" and"BlazBlue". He has recently adapted and directed the English releases of "K-ON! The Movie" , "Nura: Rise of the Yokai Clan", "Fate/Zero" and "Magi: The Labyrinth of Magic" (all currently on Neon Alley), voice directed the highly anticipated "Dangan Ronpa: Trigger Happy Havoc" due to be released in early 2014 and can be heard on Nickelodeon's "NFL Rush Zone" and the animated musical series "Iesodo" in the title role.

Facebook:

http://facebook.com/tonyolivervoiceactor

Website:

http://tonyoliverentertainment.com




NYLON PINK




Nylon Pink is an edgy pop-rock band formed in Hollywood California. United by a mutual love for Guns N Roses, fashion, and all things pink, the electro rock embody the Hollywood lifestyle, blended with a dose of anime and rock and roll. They have been called one of Los Angeles's sexiest, glitziest bands, picked as 2011 Artist on the Verge by ReverbNation and The New Music Seminar and were just nominated for Pop Artist of the Year by the LA Music Awards.The girls have just released their new EP, with songs already featured on MTV's The Jersey Shore, The Hills, The City, The Real World and The Bad Girl's Club.




KAZHA




Kazha is a rock band from Japan.
Lead singer Kazuha Oda started the band after her successful solo career, releasing several albums in Japan. She has worked with a wide variety of different performers including the Grammy winning pianist Bob James.
Kazha released their first EP "Breathe Through Your Dreams" from major Japanese label Victor Entertainment in September 2009. With the release of their first full-length album "Overture" in April 2010, Kazha made their first National tour in North America and South America. Until now, they have been performing at several conventions and festivals in Japan, USA, Mexico, Europe and Korea.
Kazha represents the new future of the world music; a fusion of cultures and musical viewpoints that create their sound. With the recent release of their second album "Evolution", the band has bigger plans in store for 2014.




RAJ RAMAYYA



Raj Ramayya is an Indo-Canadian singer, composer and lyricist based in Marin County, California.

His claim to anime fame would be his musical collaborations with famed Japanese composer Yoko Kanno as a member of The Seatbelts. Raj sang the opening credits song "Ask DNA" and wrote the lyrics for "Cosmic Dare (Pretty with a Pistol)" from the fan favourite feature film Cowboy Bebop: the Movie, and both sang and wrote the lyrics for "Strangers" from the anime series Wolf's Rain. Not limited to music in anime, he has also worked on songs for video games from the likes of Konami, Sega, and Capcom.