American Horror Story is bringing the Mother Monster herself to Season 5!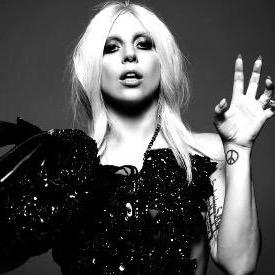 American Horror Story concluded another successful season on FX, and on the heels of Lady Gaga's very well received performance at the 87th annual Academy Awards they've announced a team up.
On her twitter feed today the Mother Monster herself told her little monsters to make reservations now. Not only will she be on the next season of American Horror Story, it will be subtitled "Hotel."
Make your reservation now. #GagaAHSHotel https://t.co/o9ixi5TaFy
— Lady Gaga (@ladygaga) February 25, 2015
Season four of "American Horror Story: Freak Show," set a ratings records for FX as the highest-rated telecast in the channel's history. "American Horror Story" was created by Ryan Murphy and Brad Falchuk. It's produced by 20th Century Fox Television.
No additional information has been released yet for the upcoming season. Gaga is the first cast member to be announce. Although Jessica Lange announced that last season will be her last, she recently said she'd consider another season.
Gaga is going to be a great addition to the show. She's proved she's unafraid to go to extremes for a reaction, and she's not new to film, though she is to television besides a few television specials. From a creepy haunted house, to an insane asylum, to a witches coven to a freakshow, American Horror Story has seen some craziness. Anyone else expecting a Elisa Lam-like incident? The season will debut in October, but the question is will you be watching?
source: Comic Book Resources