Meet Livewire's New Foe: Pan de Santos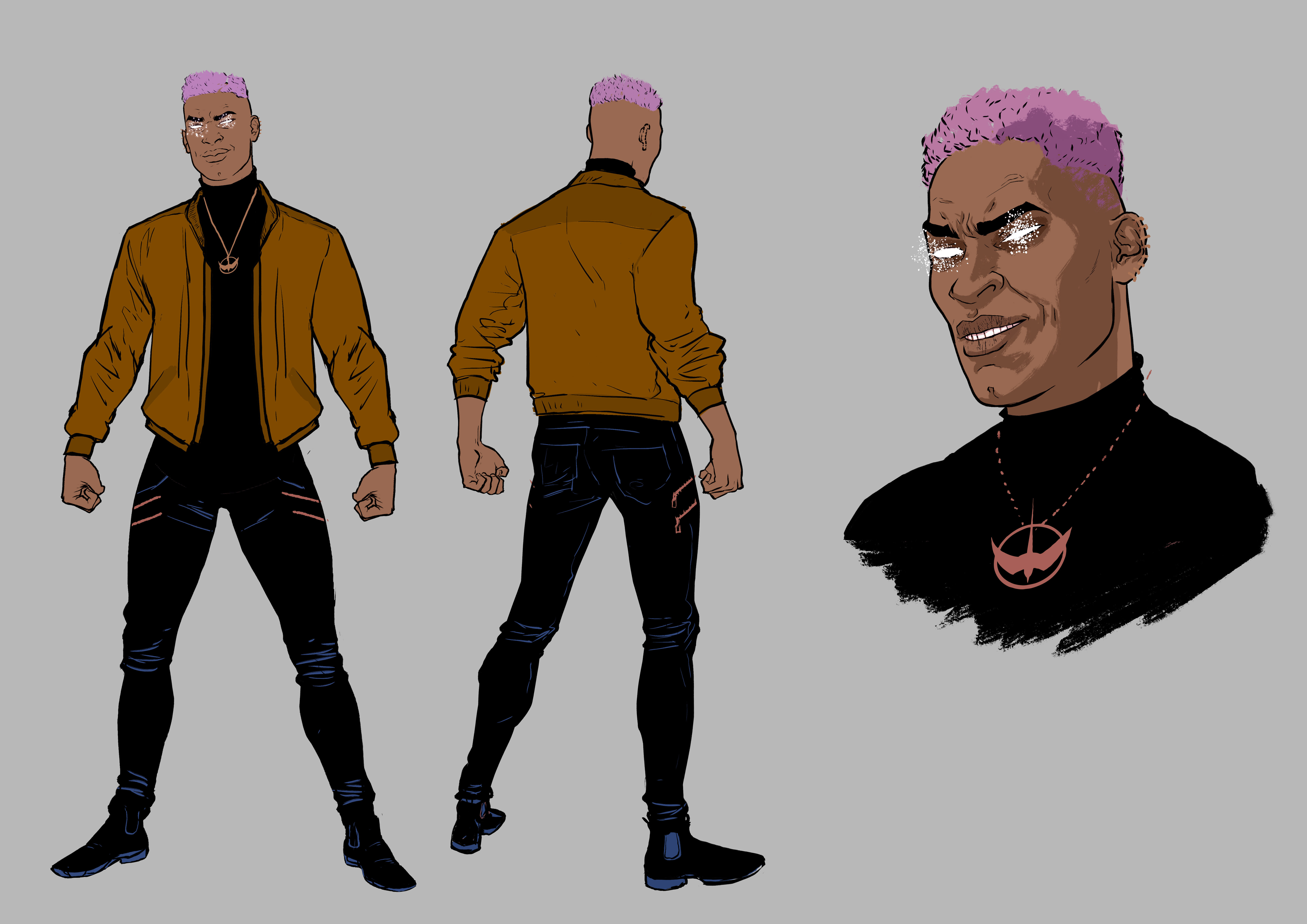 Design by Raúl Allén and Patricia Martín
As first revealed at
Newsarama
, Valiant is proud to debut an advance look at a brand-new foe,
Pan de Santos
! Making their debut in
LIVEWIRE #2
and designed by series artists
Raúl Allén and Patricia Martín
, writer
Vita Ayala
describes the upcoming antagonist as "the conceptual opposite of Livewire" and a "true believer of Toyo Harada." Feast your eyes on the character design above and a color preview from LIVEWIRE #2 below!
LIVEWIRE #2Written
by VITA AYALA
Art
by RAÚL ALLÉN & PATRICIA MARTÍN
Cover
A by ADAM POLLINA
Cover
B by MEGAN HUTCHISON
B/W Variant Cover
by ADAM POLLINA
Powerless!
When the superpowered psiot codenamed Livewire plunged the entire country into a nationwide power outage, she made more than a few enemies – and now she's about to meet them face to face! But these mysterious foes aren't simply interested in bringing her to justice…no, they have other far more nefarious plans for the most wanted woman in the world…
Dazzling writer Vita Ayala (
The Wilds
,
Submerged
) and unforgettable art team Raúl Allén (WRATH OF THE ETERNAL WARRIOR) and Patricia Martín (SECRET WEAPONS) back Amanda McKee into a corner as the most anticipated ongoing series of 2019 rages onward!
$3.99 | 32 pgs. | T+ | On Sale JANUARY 23rd (FOC DECEMBER 17th <--NEW)