THOUGHT BUBBLE ANTHOLOGY 2019 WILL FEATURE CONTRIBUTIONS FROM BECKY CLOONAN, GERRY DUGGAN, THE GREAT BRITISH BAKE OFF FINALIST KIM-JOY & MORE
Image Comics is pleased to announce this year's forthcoming Thought Bubble Anthology 2019, which will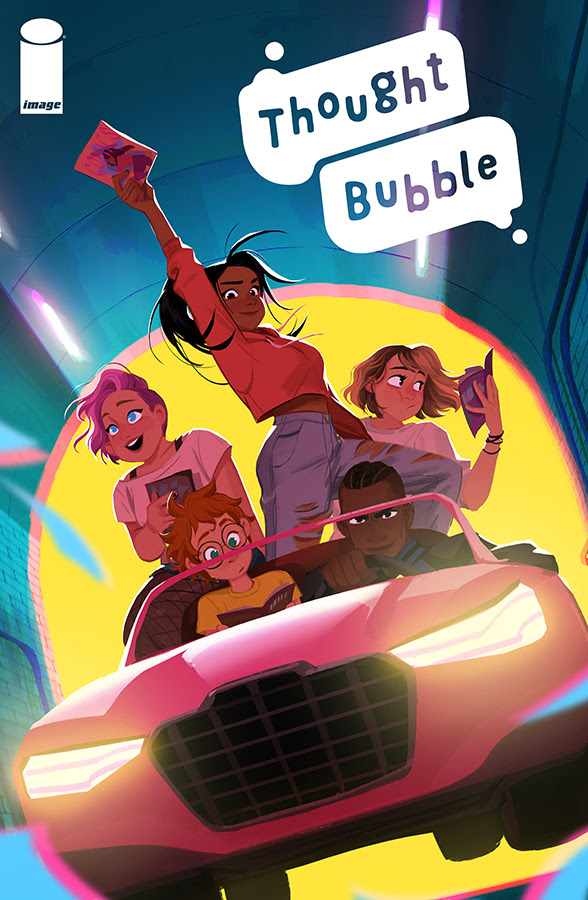 hit stores this October.

It will feature contributions from such creators as Becky Cloonan, Gerry Duggan, Abigail Jill Harding, Lee Garbett, Benji Goldsmith, Jock, Daniel Warren Johnson, Kim-joy (The Great British Bake Off finalist), Tula Lotay, Mildred Louis, Pernille Ørum & Luke Pearson (creator of the Netflix show Hilda), and cover artwork by Helen Mingjue Chen.

Thought Bubble Anthology 2019 is part of the United Kingdom's Thought Bubble Festival, which takes place in Yorkshire, Northern England from November 4-10, 2019. All profits from this comic go to Barnardo's, one of the largest children's charities in the UK.

Thought Bubble Anthology 2019 (Diamond Code AUG190062) will hit stores on Wednesday, October 9. It can be pre-ordered with your local comic shop or purchased across many digital platforms, including the official Image Comics iOS app, Amazon Kindle, Apple Books, comiXology, and Google Play.
ABOUT IMAGE COMICS
Image Comics is a comic book and graphic novel publisher founded in 1992 by a collective of bestselling artists. Image has since gone on to become one of the largest comics publishers in the United States. Image currently has six individuals on the Board of Directors: Robert Kirkman, Erik Larsen, Todd McFarlane, Marc Silvestri, Jim Valentino, and Eric Stephenson. It consists of five major houses: Todd McFarlane Productions, Top Cow Productions, Shadowline Comics, Skybound Entertainment, and Image Central. Image publishes comics and graphic novels in nearly every genre, sub-genre, and style imaginable. It offers science fiction, fantasy, romance, horror, crime fiction, historical fiction, humor and more by the finest artists and writers working in the medium today. For more information, visit
www.imagecomics.com
.