SKYBOUND'S DEAD BODY ROAD FLOORS IT DOWN THE FAST LANE TOWARD A HIGH-OCTANE, PULSE-POUNDING NEW STORY ARC—BAD BLOOD—OUT THIS MAY
Image/Skybound Entertainment kicks the action into gear with the return of fan favorite miniseries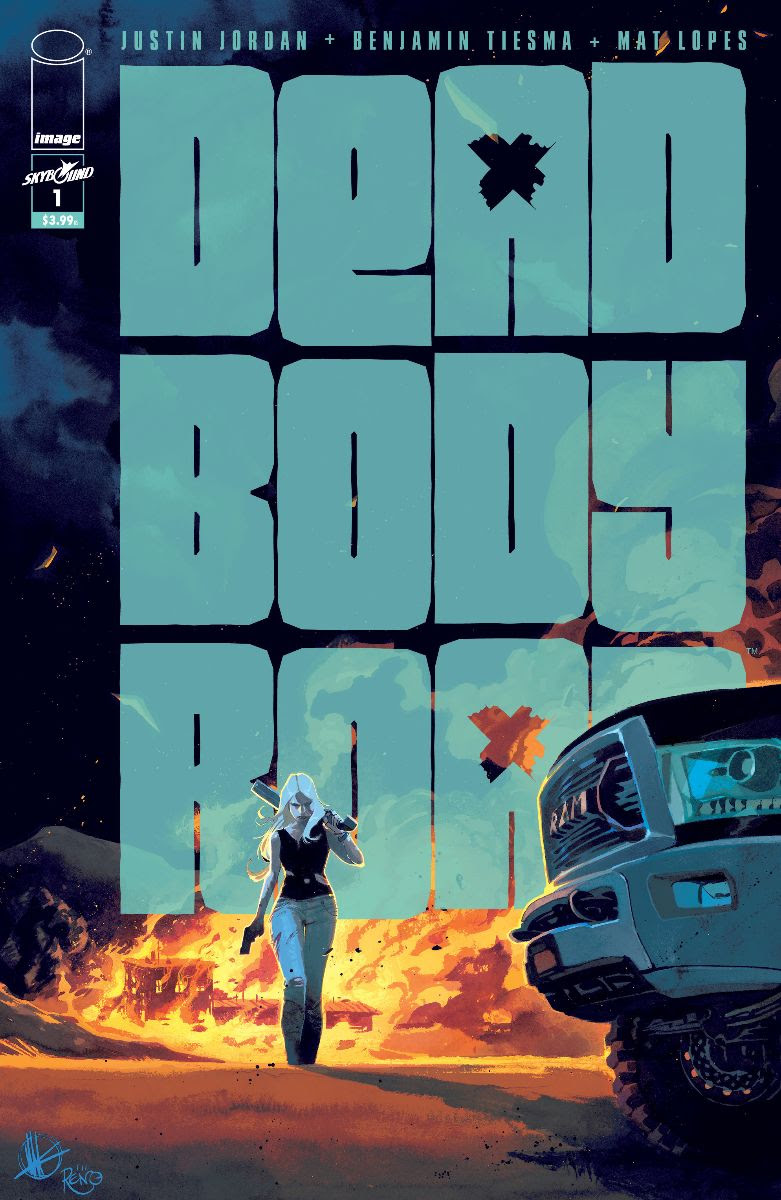 Dead Body Road by Justin Jordan, featuring new series artist Benjamin Tiesma, colorist Mat Lopes, and letterer Pat Brosseau. The action-packed, six-issue series—Bad Blood—will hit comic shops this May and feature covers by Matteo Scalera and Moreno Dinisio.

In Dead Body Road: Bad Blood, Bree Hale has left a lot behind in her life. Crime. The military. But she can't leave behind her own family, and when the local crime boss puts a hit out on her brother, there's nothing she won't do to save him. Absolutely nothing.

"Well, it's been a couple years, but I am back to crime....writing," said Jordan. "Crime writing. This is another story about revenge, but this time from the point of view of the person trying to stop someone else from getting it. But should she? Dead Body Road is back."

John Wick meets Southern Bastards in this pulse-pounding action series—set to deliver an explosive tale of revenge like you've never seen before!

Dead Body Road: Bad Blood #1 (Diamond Code MAR200042) will be available at comic book shops on Wednesday, May 20.

Dead Body Road: Bad Blood #1 will also be available for purchase across many digital platforms, including the official Image Comics iOS app, Amazon Kindle, Apple Books, comiXology, and Google Play.
ABOUT IMAGE COMICS
Image Comics is a comic book and graphic novel publisher founded in 1992 by a collective of bestselling artists. Image has since gone on to become one of the largest comics publishers in the United States. Image currently has six individuals on the Board of Directors: Robert Kirkman, Erik Larsen, Todd McFarlane, Marc Silvestri, Jim Valentino, and Eric Stephenson. It consists of five major houses: Todd McFarlane Productions, Top Cow Productions, Shadowline Comics, Skybound Entertainment, and Image Central. Image publishes comics and graphic novels in nearly every genre, sub-genre, and style imaginable. It offers science fiction, fantasy, romance, horror, crime fiction, historical fiction, humor and more by the finest artists and writers working in the medium today. For more information, visit
www.imagecomics.com
.